Fragile Democracy: Technocratic Takeover and Popular Renewal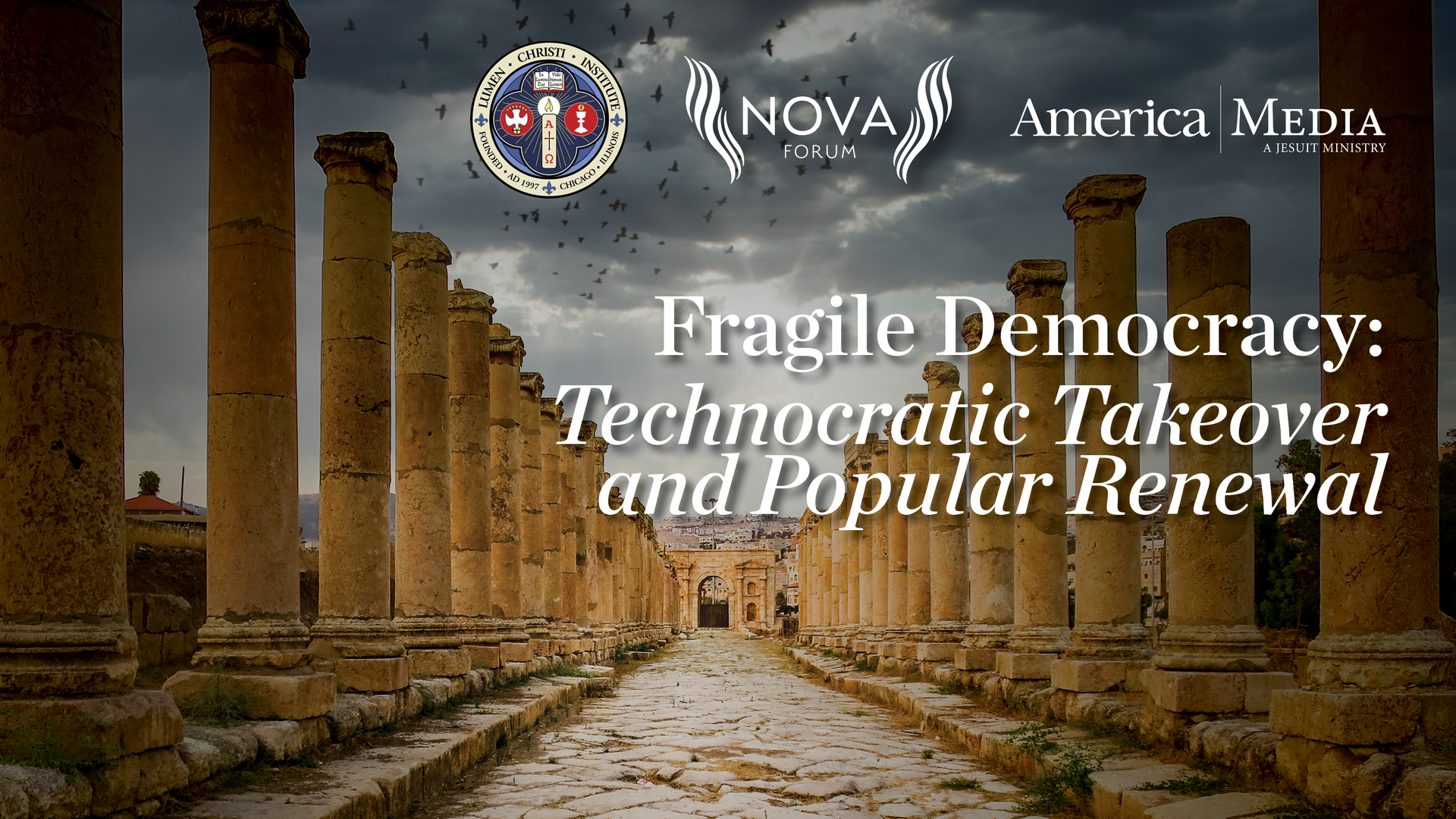 Fragile Democracy: Technocratic Takeover and Popular Renewal
Saturday, March 20 | 11 a.m. EST
America Media is proud to partner with the Lumen Christi Institute and the Nova Forum to present a conversation on a crisis of democracy more powerful than anything seen in a generation: inequality continues at a galloping pace; policing is increasingly racialized and militarized; political decision-making appears remote and divorced from the lives of ordinary people.
This panel discussion—including renowned philosopher Charles Taylor--will consider sources and solutions to the present crisis of democracy by drawing on two recent books: Reconstructing Democracy, by Charles Taylor, Patrizia Nanz, and Madeleine Beaubien Taylor, and We Built Reality, by Jason Blakely. 
Both works identify within our political and cultural crisis the loss of democratic participation and the rise of top-down technocratic, managerial rule.
Register with our partners here. 
SPEAKERS:
Charles Taylor, Professor of Philosophy Emeritus at McGill University
Patrizia Nanz, Professor at the Faculty of Economics and Social Sciences at the University of Potsdam
Jason Blakely, Associate professor of political science at Pepperdine University
Moderator:
Patrick Gilger, S.J.
Contributing Editor, America magazine
This event is presented in partnership with the Lumen Christi Institute in Chicago, the Nova Forum for Catholic Thought, as well as the Collegium Institute for Catholic Thought & Culture, and the Institute of Politics at The University of Chicago.