America Media has reached a critical milestone. Join us.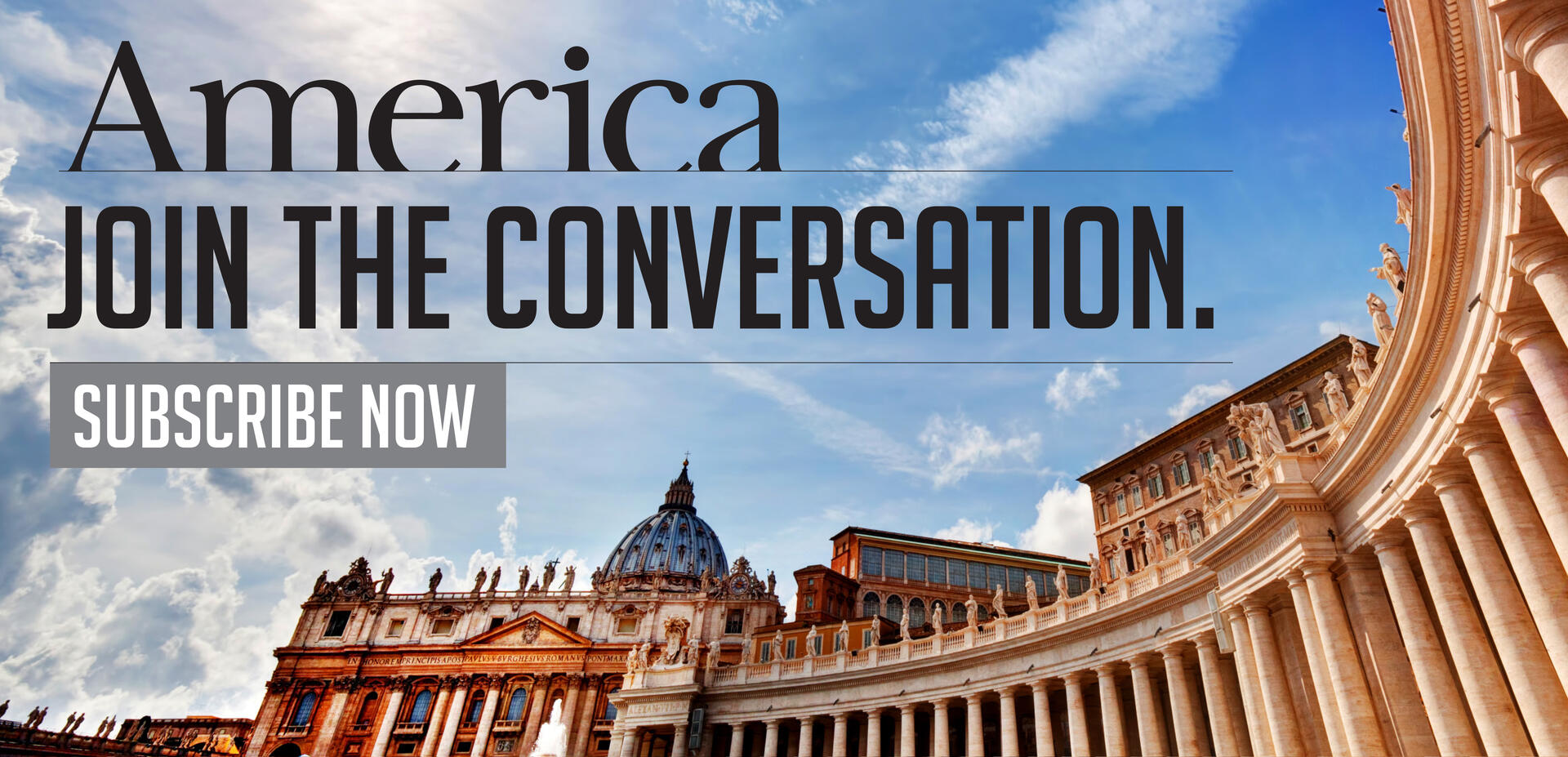 Dear Friends:
You and I have arrived at a critical milestone in the 112-year history of America Media: the launch of a new digital subscription. That may not sound like a big deal in the abstract, but this move represents the culmination of eight years of work—the greatest transformation of this ministry since our founding in 1909. When I took over as editor in chief more than eight years ago, our charge was clear, yet complex: to transform our cherished print magazine into a multi-platform media ministry with a singular focus: to meet our readers wherever they are.
A key part of that strategy has been to engage our readers beyond print. The scale of our success so far is unparalleled in the Catholic media today... and even hard to find in the secular press. Our amazing staff is leading this effort by producing groundbreaking stories every single day, including podcasts that enrich your prayer life, build community among young Catholics and bring you the latest news and analysis of Pope Francis and the Vatican. Our video team goes beyond the headlines to provide deep dives into the most important Catholic stories of our day. Each month, over one million people visit americamagazine.org to read a smart, Jesuit take on events at the intersection of the church and the world. And we have the most loyal and engaged newsletter audience in Catholic publishing.
Reaching people wherever they are. That principle, one of the hallmarks of Jesuit spirituality, has been at the center of my discernment about America's move to a digital-first strategy. And in order to continue to serve you through our digital platforms, America has launched a digital subscription. Until now, our print subscribers have been generously subsidizing our free digital content. The time has come for all of us to help in this effort.
America has always relied on the support of our readers. In 1909, a subscription to America cost $5.00—for an entire year. But when John Wynne, S.J., our founder, asked Catholics across the country to subscribe to America, he wasn't just asking folks to buy a magazine but to join a community that would advance a discourse "for the progress of the church and the betterment of the masses." You and I are the heirs to that legacy. And our task is to hand it onto the next generation.
While Father Wynne asked his readers for $5.00 per year to make his dream come true, I am now asking you for $5.00 per month ($4.99 to be exact!) to guarantee that his dream lives on.
Make no mistake: Your support is critical to the success of our mission to lead a charitable, informed conversation and debate. A real debate. In a time of radical polarization, I am proud that our readers want to read and hear opinions that differ from their own—the kind of intellectual diversity and rigor that is a hallmark of the Jesuit tradition and has graced our pages for more than 5,000 issues.
We, in turn, the editors and staff, renew our promise to you: to give you the news, analysis and spiritual resources you need. "Neither expense nor labor shall be spared to make America worthy of its name," Father Wynne wrote in 1909. I promise you that we will do everything in our power to live up to the trust that you—and our forebears—have placed in us.
For the greater glory of God.