What Sister Jean learned in her first 100 years about God, Life and Basketball
Before Sister Jean Dolores Schmidt, B.V.M., captured the heart of America during Loyola Chicago's Cinderella run to the Final Four in 2018, she was Zac's hero and mentor while he was attending Loyola. To be fair, she had been many things to many people in 100 years of life. Sister Jean is out with a new book (written with help from ace basketball writer Seth Davis) titled Wake Up With Purpose!: What I've Learned in My First Hundred Years. She joins the podcast to discuss that magical Final Four run, why she loves being around young people and where she believes the Catholic Church is headed.
During Signs of the Times, Zac and Ashley give an update on Pope Francis' health and discuss why an A.I.-generated image of him in a puffer jacket went viral. Finally, Zac explains where he found God during jury duty.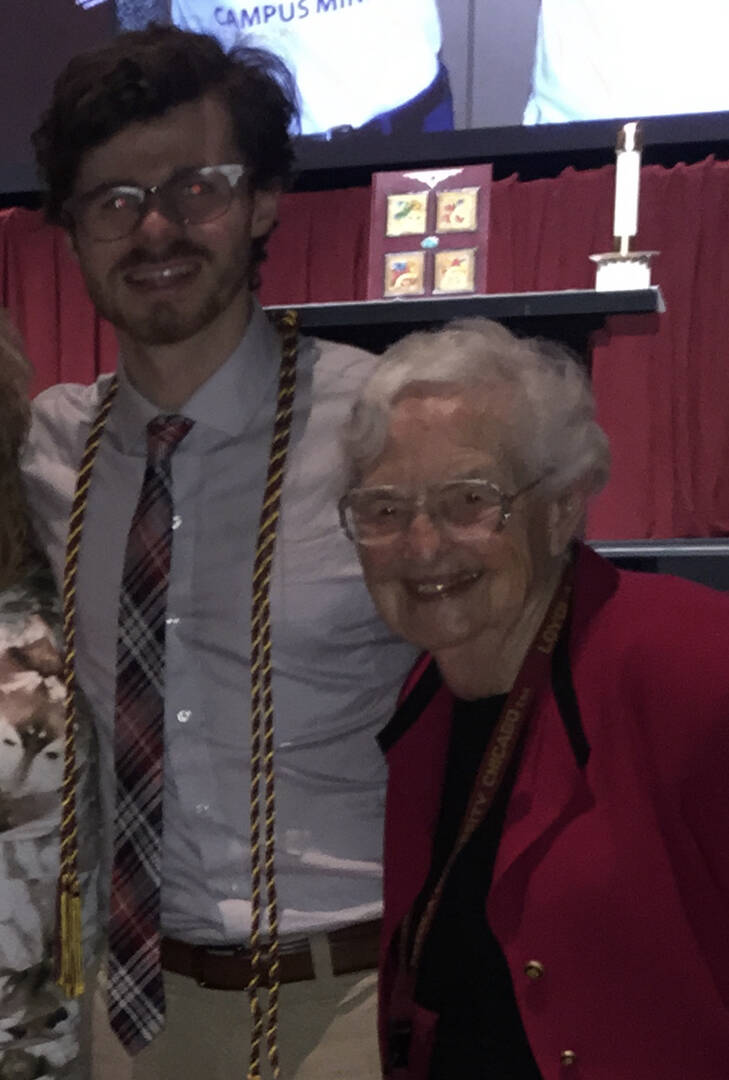 Links from the show: