Pursuing the Truth: Journalism, Philosophy and Modern Media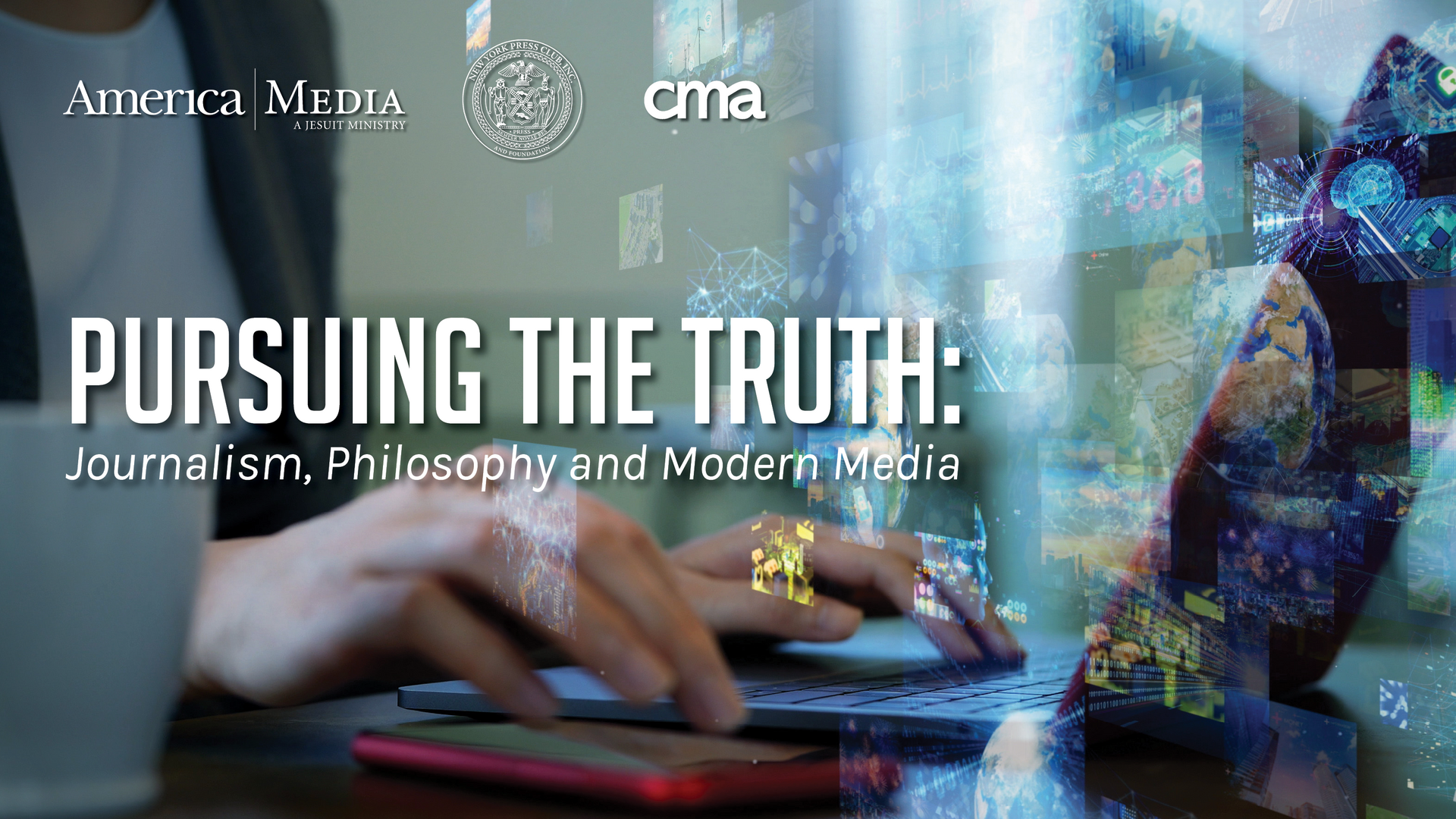 Pursuing the Truth: Journalism, Philosophy and Modern Media
May 18, 2021 | 12 p.m. EST
Who decides what a fact is for mass consumption? Who decides on 'the truth'? What does that even mean in today's world?
Join veteran reporter John Miller and professor of philosophy Joshua Hochschild of Mount Saint Mary's University for a conversation on integrity and the pursuit of the truth in modern media in the United States. This conversation will be moderated by M. Timothy Reidy, Deputy Editor in Chief of America magazine.
This event is free and open to the public. Registration for this Zoom webinar is required.
About the Speakers
Joshua Hochschild is Professor of Philosophy and Director of Philosophy, Politics and Economics at Mount St. Mary's University, where he also served six years as the inaugural Dean of the College of Liberal Arts. In addition to scholarly articles and books in medieval logic, metaphysics, ethics and social thought, his writing has appeared in Commonweal, First Things, Front Porch Republic and The Wall Street Journal. He is co-author of A Mind at Peace: Reclaiming an Ordered Soul in the Age of Distraction (2017), and for 2020-21 he is President of the American Catholic Philosophical Association. He lives in Emmitsburg with his wife and their four children.

John W. Miller is a global journalist and filmmaker with two decades experience reporting from six continents and over 40 countries. As a staff reporter and foreign correspondent for The Wall Street Journal, he covered elections, global trade, economics and shipping, and multinational corporations from ArcelorMittal to Glencore, as well as big events like the World Cup and Tour de France. He wrote over 60 stories for the Journal's prestigious front page and won awards from the National Press Foundation and German Marshall Fund. Miller has also contributed to Time, America magazine and NPR, and serves as Chief Economic Analyst of Trade Data Monitor. He is co-director of "Moundsville", a feature documentary about a classic American industrial town that launched on PBS in 2020. For America magazine he currently writes the Moral Economy column. Miller is from Brussels and holds Belgian and U.S. passports.

Moderator: Maurice Timothy Reidy joined America's staff in October 2006 and served as online editor for several years before moving into his current role as the deputy to editor in chief Matt Malone, S.J. Tim oversees America's newsroom, directing its daily news coverage as well as working with the editorial leadership team to plan each print issue. Tim also edits the magazine's Ideas section, where he contributes book reviews and essays. Before joining America, he worked at The Hartford Courant, a newspaper in Connecticut, and Commonweal magazine.
This event is co-sponsored by the Catholic Media Association and the New York Press Club.