Infographic: The Irish diaspora in the United States
St. Patrick's Day brings a focus to the Irish diaspora in the United States, now several times larger than the population of Ireland itself. As the map at the bottom of this post indicates, those who claim Irish heritage to the U.S. Census Bureau (which limits respondents to two ancestries) are most prevalent in the Northeast—led by Massachusetts, where 21 percent of all residents say they have blood from the Emerald Isle.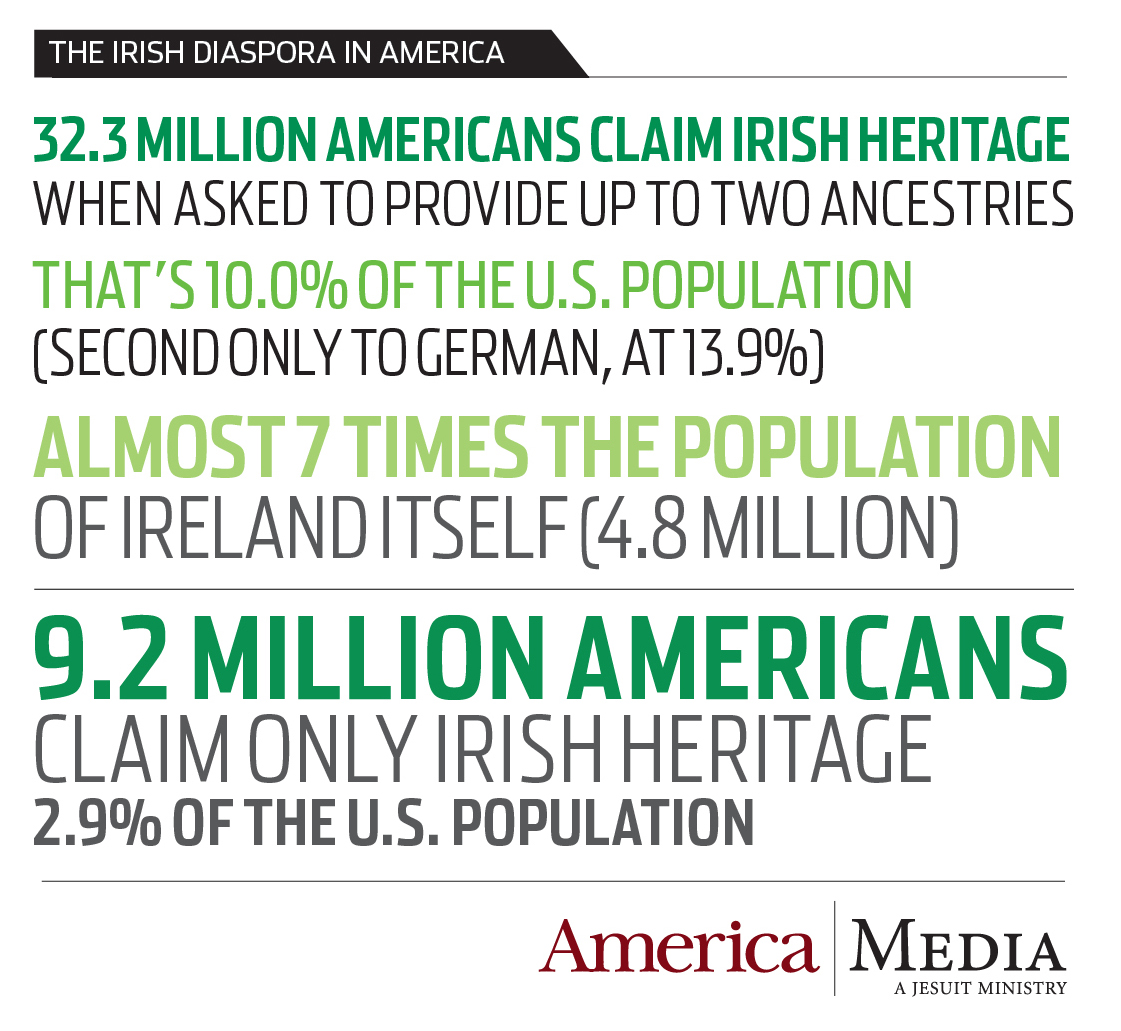 Overall, Irish-Americans make up almost exactly one-tenth of the U.S. population, down from 15.6 percent in 1990. This is second only to German-Americans, at 13.9 percent (down from 23.3 percent in 1990). 
Outside of the Northeast, there are pockets of Irish-Americans in Appalachia, the Deep South and old mining towns in the West. In places like Missouri, Tennessee and West Virginia, the population includes many "Scotch-Irish" who have been in the United States for many generations and identify as Protestant. In fact, data from the General Social Survey from 2000 through 2012 suggest that the shares of Irish-Americans who are raised Catholic or Protestant is about even (40 percent each).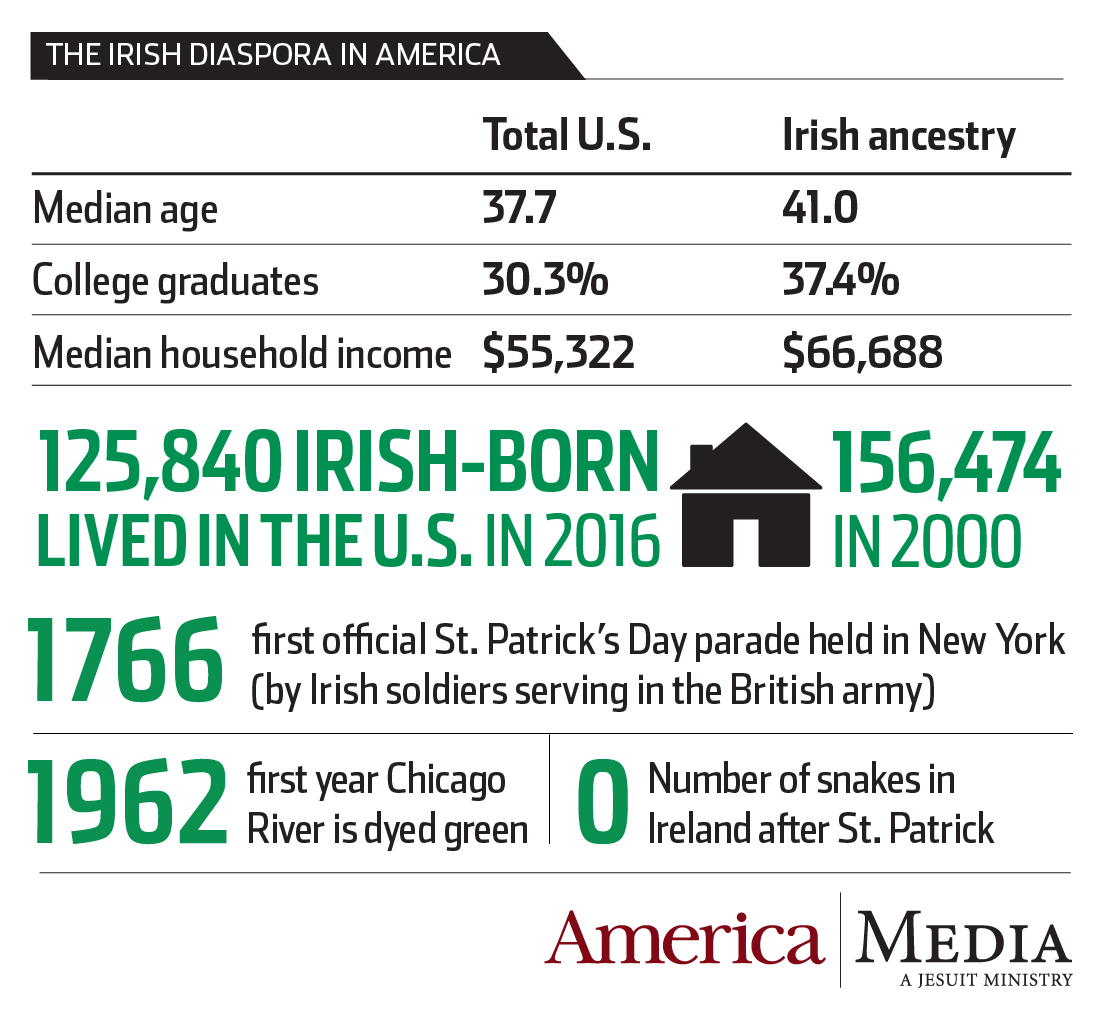 Census data indicate that Irish-Americans are now better educated, more affluent and more likely to work in white-collar jobs than are U.S. residents as a whole. They are also more likely to be homeowners rather than renters, which helps explain why the Irish population is noticeably higher in suburban counties than in cities like New York, Philadelphia and even Boston.
But the Irish presence in the United States is in a long decline. Americans of Irish descent are, on average, older than other citizens, and the number of Irish-born living here peaked way back in 1890, at 1.9 million. It is now about 125,000.
Sources: U.S. Census Bureau (2016 data); Central Statistics Office, Ireland; "St. Patrick's Day 2014: Facts, Myths, and Traditions," March 15, 2014, National Geographic. College graduation rates refer to adults 25 or older.