How to celebrate Epiphany with Baby Jesus baked in: 'Rosca de Reyes,' or 'Kings Bread'
Every night, Carlos Castañeda starts working at 10 in Nogales, Arizona. The baker, who immigrated from Mexico 25 years ago, learned his profession from his father, Ignacio, when he was a child. His 13 siblings are also bakers, though most of them work just across the border in Nogales, Sonora.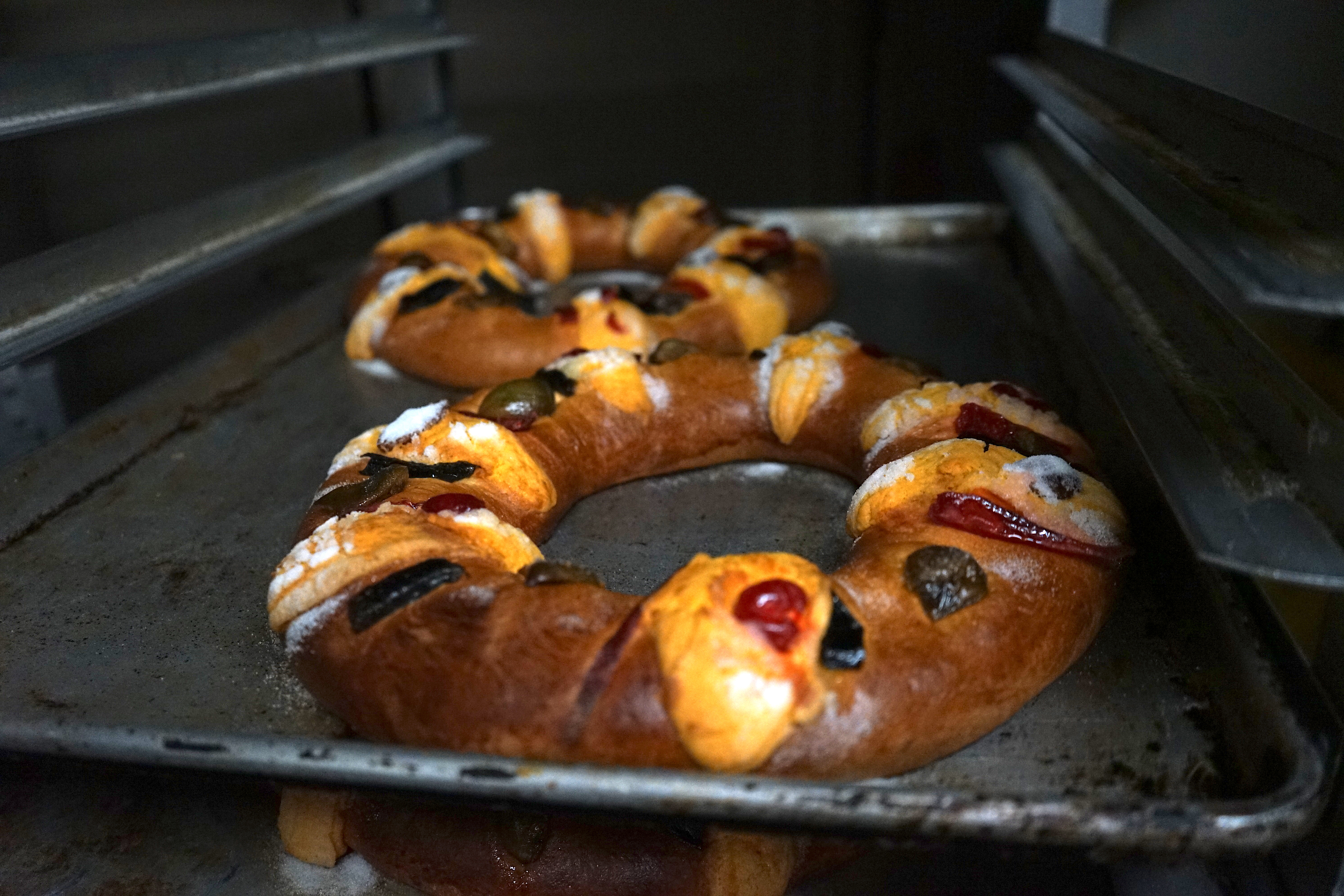 Mr. Castañeda supplies a couple of local markets, but most of his business is from customers who stop by his small neighborhood bakery, called Panadería la Catedral. His father, who died four years ago, named the bakery to honor the church. The bakery workers specialize in traditional Mexican pastries, like conchas and cookies, though they also make delicious doughnuts.
This week, Mr. Castañeda and his family are busy baking roscas de reyes, ring-shaped breads to celebrate Three Kings Day, or the Feast of the Epiphany. Sales always spike on Jan. 5, the day before.
"In a way, the bread has two meanings," said Judith Castañeda, Mr. Castañeda's daughter, who also works in the business. "It is a crown of a king, but it also symbolizes the love of God, which has no beginning or end."
A small Baby Jesus figurine is hidden within the bread. This reflects how the Holy Family had to go into hiding, fleeing to Egypt to elude Herod, Ms. Castañeda said. The bread itself is simple, made of sugar, flour, eggs, yeast, milk and butter, with some orange and lime zest mixed in. It is decorated with white sugar and candied fruits, which serve as the "jewels" on the bread crown. It pairs well with hot chocolate.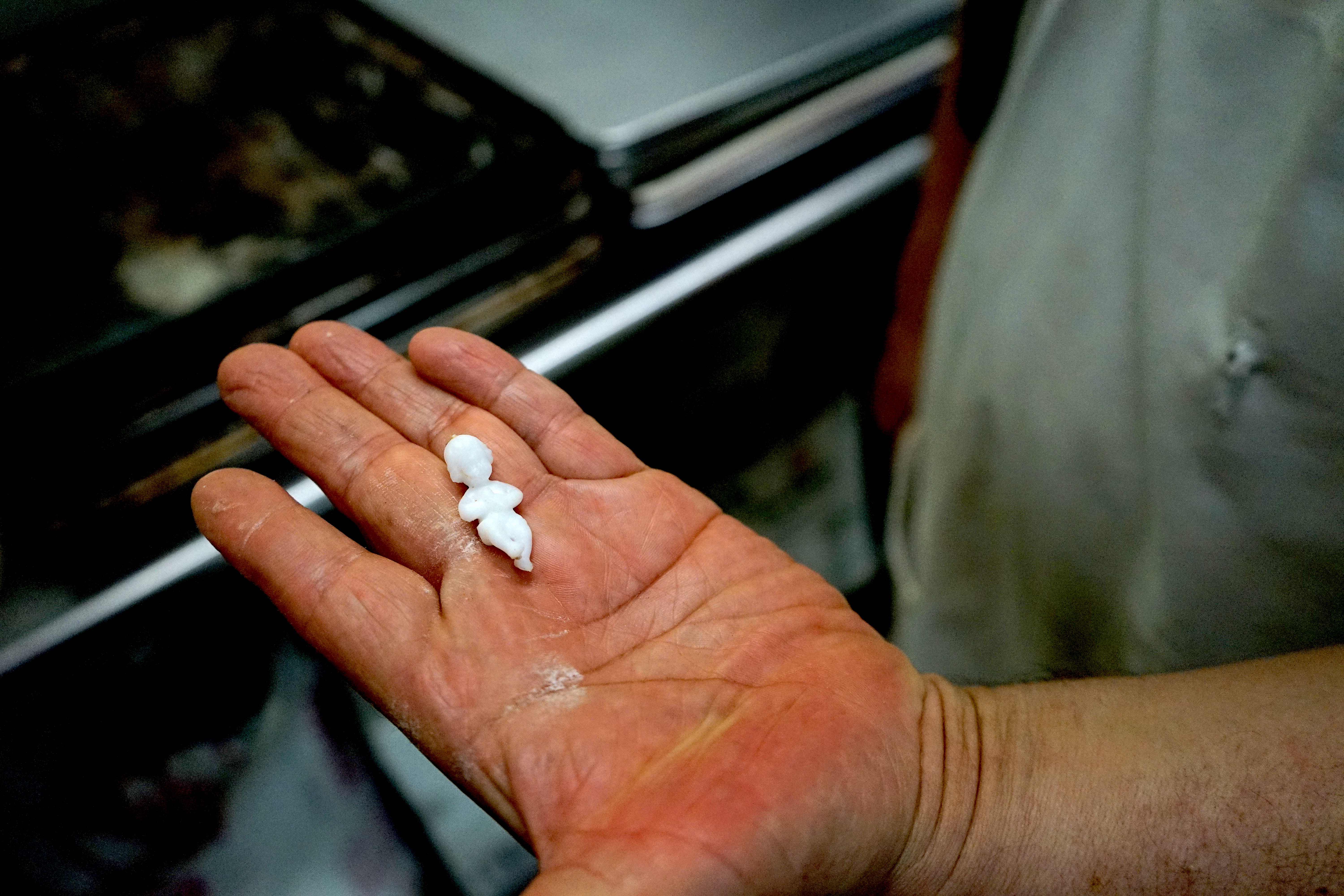 During the Three Kings Day celebration, families and friends will come together to partake of the bread. Each person is meant to cut his or her own slice from the ring. The person who winds up with the Baby Jesus is responsible for the Candlemas celebration Feb. 2. That means providing tamales, which take a lot of work to prepare.
"Yes, tamales take a lot of time to make—but we buy them ready to eat!" Mr. Castañeda laughed. The 55-year-old baker often gets together with his family, including his nine children. It can be more difficult to get together with his siblings just on the other side of the border wall.
Each night, before he begins his work, Mr. Castañeda has one concha with his coffee. Dario Parras, who has baked with Mr. Castañeda for the last 12 years, joins him. They work feverishly all night as a team in the three-oven bakery. Somehow they never run into each other. As one covers cookies in sugar, the other dunks doughnuts in the fryer.
"He's always been a baker, since he was 11," Ms. Castañeda said of her father. "He likes to work at night so that his clients are happy. They like their baked goods nice and hot. That's what they've come to expect here in Nogales."