Harry Connick, Jr. on daytime television, his Catholic conversion & life at a Jesuit high school
Harry Connick, Jr. is a Catholic singer, bandleader, actor and TV host of "Harry," a daytime variety show on FOX. A former "American Idol" judge, he has sold over 28 million albums worldwide and is ranked among the top 60 best-selling male artists in the U.S. by the Recording Industry Association of America, with seven Top 20 U.S. albums and 10 number one U.S. jazz albums. His acting career includes roles in "Memphis Belle," "Independence Day," "Copycat," "Hope Floats," "New in Town," "P.S., I Love You" and "Dolphin Tale."
A convert to Catholicism at age 14, Mr. Connick is a 1985 graduate of Jesuit High School in New Orleans. On March 3, I interviewed Mr. Connick by telephone about the intersection of his Catholic faith and show business career. The following transcript of our conversation has been edited for style and length.
Last September you launched "Harry." What are some highlights you've experienced in your new role as a TV host?
The whole thing's been a highlight. There are some specifics—you know, some particular episodes and segments that have stood out, like the time my family surprised me and when different people from my past have surprised me. But in all, it's been an incredible experience. I love going to the studio every day and celebrating great people with the audience; it's exactly what I wanted to do and I'm just having the time of my life.
What makes your show different?
For me, there are a lot of things that I do which are unique to this show. There's no other live music on daytime television, certainly not on the level that we're doing. It's a huge band playing music every day, all throughout the show, and that's a big difference. It's also the only show where the host is the same person who writes all the music, so that's a different scenario.
It's also a very spontaneous show. A lot of shows are scripted, and my show tends to be more spontaneous—it kind of celebrates things that happen in the moment as opposed to planning things out. That happens to be my style. It's not to undermine anyone else, because obviously there are lots of methods that work really well, but those are some of the things I think stand out.
You're a practicing Catholic from an old New Orleans family. What makes you feel at home in the Catholic Church?
I guess the familiarity, for one. It's something I've been around all of my life. When I go to Mass, or have any feelings at all about the Catholic Church, it's an area I feel comfortable with because I know it well. Since I was a kid, I've gone to church with my dad and sister. I think that's the number one reason I feel comfortable: It's familiar to me. And then there's the message, which is always a beautiful message of love and acceptance, and that also makes me feel very comfortable.
My faith is always evolving, always changing, and it's just something I need to work at.
Who are your role models in the faith, either living or dead?
I loved Archbishop Hannan from New Orleans; he was a pretty amazing guy. There were some priests at Jesuit High School that had an impact on me, like Fr. [Norman] O'Neal, Fr. [Nick] Schiro, Fr. [Eddie] Gros. I've been a big fan of Pope John Paul, Pope Benedict, Pope Francis—quite a few people.
How has your faith changed or evolved over the years?
I had an interesting start because I wasn't baptized Catholic; I wasn't baptized as a baby. I decided to become Catholic when I was 14; my mother was raised Jewish and she didn't want us to be baptized as babies. Rather, she wanted us to decide for ourselves. So my sister and I decided to eventually become members of the Catholic faith later in life.
There are advantages and disadvantages about that, and I think the disadvantages probably outweigh the advantages. But the advantage is that you call into question a lot of things that you probably would just take for granted had you been baptized, and confirmed, and gone to catechism as a young person. Ultimately, if the answers are discovered by a personal process as opposed to being surrounded by and just absorbing things, sometimes the answers can be more profound because you've discovered them on your own. My faith is always evolving, always changing, and it's just something I need to work at.
How do you pray?
Different ways. You know, although I'm willing to talk about a lot of the specifics of my faith, some things I like to keep private because they're so personal. So let's just say I pray often and with great intent.
How does your faith influence your approach to being a husband and father?
Everything's sort of intertwined. My personal values are my biggest decision-making factors, with regard to how I live my life in all areas, and my faith and my values are deeply intertwined. So it's not like I make decisions "because I'm a Catholic." I make decisions and execute actions that happen to coincide with Catholicism, and a lot of things overlap.
Like several people in your family, as you mentioned earlier, you attended Jesuit High School New Orleans, graduating in 1985. What's your favorite memory of going to school there?
I guess the personal relationships I had with some of the faculty. The priests that I mentioned, among some other lay faculty there, were influential on me and treated me as an individual. They understood that I was on a slightly different path from some of the kids who went there and I had come from a different place from them. And they made me feel important and welcome. So I would say it goes back to the personal relationships.
What's your least favorite memory of attending Jesuit High School?
Anything academic! I wasn't a very good student. You know, I just was interested in other things, and I struggled academically—probably because of distraction and lack of interest and lack of talent, some combination of the three of those things.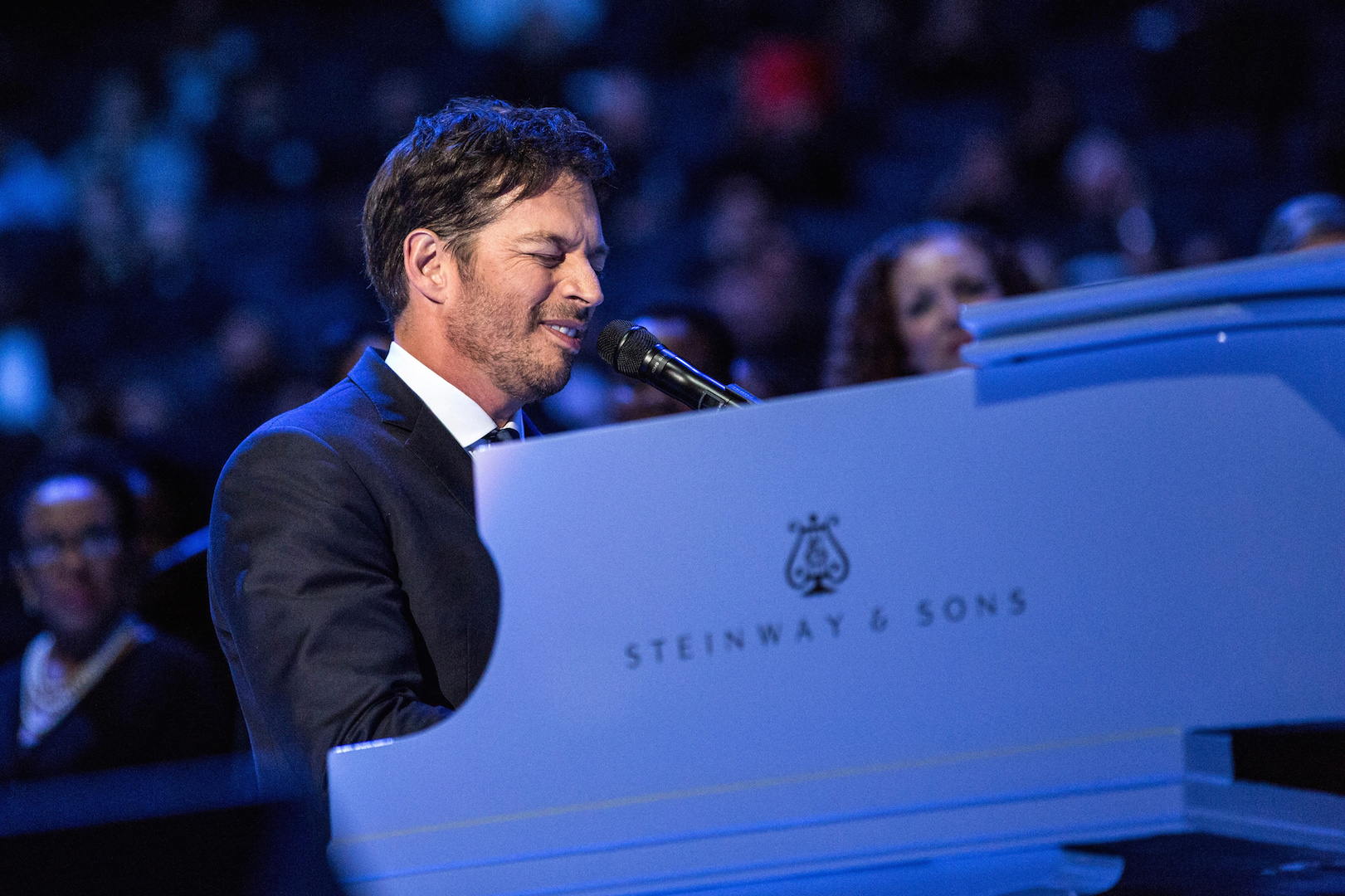 Some people find it hard to practice their Catholic faith while working in show business. What keeps you grounded and sustained in your own faith?
You know, I've been in show business for so long that it's not novel to me. I've been around a long time—I've been in countless situations and seen lots of things—and I've had time to decide what makes me happy, what makes me comfortable. And I find that it's very easy to exist in the world of show business and still hold dear to things you find valuable.
To me those things are family, faith and community, and there are quite a few people I've come across in this business who share that sentiment. So I don't think it's novel. Sometimes when people run off course, it may be due to inexperience, because I think the longer you have a chance to know who you are, the easier it will be to maintain the things that are important to you.
Where do you feel the deepest connection between your faith and your career in show business?
I don't really think of it like that. It's strange, but I haven't really compartmentalized my faith and my profession, because everything is kind of intertwined for me. Everything just kind of exists: I don't philosophize about it much, I just kind of "am," and the things that are important to me are important to me. They don't fall into boxes.
What's your favorite Scripture passage and why?
Probably Psalm 23, "The Lord is My Shepherd," because that was my mom's favorite. Although she wasn't raised Christian, she knew more about the Christian faith than most Christians I know, and she referred to the Bible a lot. That was a verse that she took comfort in and I loved my mother so much that it means a lot to me.
What do you hope people will take away from your life and work?
If I could bring people some joy and maybe some diversion from the everyday struggles that we all go through, that's about all I can ask for. When I go out to perform and entertain, I just want to give people a respite from their day and give them the chance to feel some joy. Whether they experience it on a regular basis or not, I like to have the communal sense of "let's all feel good together." I just want to make people happy, really.