Deacons, Women and the Call to Serve: a special video event
The current Vatican commission exploring the possibility of women deacons has raised a number of questions about their role in the church. As ordained ministers who are neither priests nor lay people, the actual role of deacons in the parishes where they minister remains unclear to many Catholics. What are deacons, and how has their role changed over history?
Could women deacons revolutionize pastoral ministry and transform the church? How can the diaconate better meet the changing needs of the faithful today? Join us for a roundtable discussion sponsored by the Fordham Center on Religion and Culture and America Media featuring:
Nancy Dallavalle, theologian and vice president for mission and identity at Fairfield University
Deacon Greg Kandra, blogger at Aleteia's "The Deacon's Bench," multimedia editor at Catholic Near East Welfare Association.
Rita Ferrone, contributing editor at Commonweal and blogger at "Pray Tell Blog"
George Demacopoulos, theologian and founding co-director of the Orthodox Christian Studies Center at Fordham University
James Martin, S.J.,  moderator, author and editor-at-large for America Media
Series online schedule (all videos will be posted here, and remain available once they debut):
Contact: crcevent@fordham.edu 
---
Fordham Center on Religion and Culture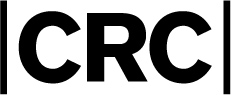 Since 2004, the Fordham Center on Religion and Culture has explored questions arising at the intersection of religious traditions and contemporary culture. CRC draws on New York's leading role in intellectual and literary life, the visual and performing arts, politics and media, and diplomacy and humanitarian activities to explore religious life in all its diverse manifestations. CRC sponsors public events and conversations on faith, religious institutions, and the challenges posed where religion and culture meet.