Three new books expose the shameful history of Ireland's Magdalene laundries
From the late 18th century to 1996, thousands of women and girls in Ireland were sentenced to unpaid labor in the convent-run workhouses known as Magdalene laundries, many of them for "sins" like becoming pregnant outside marriage or being poor or too pretty. In 2013, the Irish government formally apologized for its role in the laundries, but the apology was not the watershed moment it should have been.
Apart from a poorly administered redress scheme for survivors, many questions of accountability remain unanswered. Religious archives remain closed in Ireland, and the government appears unwilling to pursue any further inquiry into its own culpability. The full story of the Magdalene laundries remains literally walled off.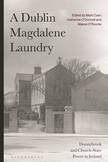 In recent years, several books have attempted to piece together what really happened behind the doors of power. On the literary end are Emer Martin's novel The Cruelty Men and Claire Keegan's novella Small Things Like These. On the academic side is a new collection of essays, A Dublin Magdalene Laundry: Donnybrook and Church-State Power in Ireland, edited by Mark Coen, Katherine O'Donnell and Maeve O'Rourke. Despite their different approaches, they all present a powerful picture of what true accountability for church and state abuse looks like.
Emer Martin's novel is a fierce indictment of the collusion in 20th-century Ireland between church and state and the betrayal of its citizens after the country gained independence in 1922. The Cruelty Men follows the O Conaill clan, an Irish-speaking family who are forcibly resettled from their home on the southwest coast of Ireland to a farm all the way across the country in County Meath. The move sets in motion the family's separation from each other, beginning with the parents from the six O Conaill children. Left to fend for themselves on their new farm, the children live in constant fear of being snatched by "the cruelty men," government agents who seek out poor or orphaned children to turn over to the church in exchange for money. 
Emer Martin's The Cruelty Men is a fierce indictment of the collusion in 20th-century Ireland between church and state.
Soon enough, the family is torn apart. One brother, the autistic Padraig, is secretly turned over to the cruelty men by the eldest brother and placed in an asylum. One sister emigrates. Another becomes pregnant and spends her life shuttled through institutions, ending in a laundry. The eldest sibling, Mary, finds a happy station in life working for a middle-class family and manages to get the youngest O Conaill, Seán, an education with the Christian Brothers so he can become a priest. But soon it becomes clear that Seán, too, has undergone a form of institutionalization, which further breaks the family. The novel's ending sees the next generation struggling to restore their family bond.
Born in Dublin and now based in California, Martin specializes in contemporary stories of exile, family dysfunction and the Irish diaspora. The Cruelty Men in particular offers a searingly unsentimental view of modern Ireland. Martin was partly inspired by the exposé by Mary Raftery and Eoin O'Sullivan of Irish industrial schools, Suffer the Little Children (1999), as well as government reports released in 2009 that investigated church abuse of children, known as the Ryan Report and the Murphy Report. As Martin writes in her book's acknowledgments, "None of the trials my fictional characters endured are exaggerations. The system was brutal." (Her latest novel, Thirsty Ghosts, a continuation of The Cruelty Men, will be published this year.)
Claire Keegan likewise responds to recent revelations of abuse with her novella, Small Things Like These. Set in the 1980s, the story tells of a coal merchant and devoted family man, Bill Furlong, who performs an act of courage that challenges the church's system of abuse. While making his coal deliveries one Christmas season, he visits the local convent, which runs a laundry. There he makes a horrifying discovery. The people in the small town neighboring the convent aren't entirely unaware of what happens to the girls and women who labor there. But Furlong appears to be the only one unable to look the other way.
Keegan's spare, elegant storytelling highlights important details that are clues to the mystery of Furlong's courage. He was the illegitimate child of the maid of a well-to-do Protestant widow. Rather than send the mother and child away and out of sight, the widow takes the unusual course of letting them stay on in her home. This may partly explain Furlong's actions as an adult. But his working-class status and his being a Catholic coming up against his own church suggest risks that make his action even more courageous.
Irish activists and academics continue to pressure the Irish church and government to allow access to records that could reveal the full story of the Magdalene laundries.
The book ends with a note about the Magdalene system and the government's report on mother and baby homes released in 2021. Keegan also credits Catherine Corless, a local historian who uncovered evidence of a mass grave on the property of a mother and baby home run by the Congregation of the Sisters of Bon Secours in Tuam, County Galway. Published in 2014, Corless's findings revealed that nearly 800 children died in the home, and many were buried in a septic tank. Like the fictional Bill Furlong, Corless was a local who had heard many rumors about the mother and baby home but had refused to look the other way.
While these works of fiction credit official reports and journalists' investigations to flesh out their stories, activists and academics continue to pressure the Irish church and government to allow access to records that could reveal the full story. A Dublin Magdalene Laundry: Donnybrook and Church-State Power in Ireland offers 11 essays that focus on the Donnybrook Magdalene Laundry in Dublin, which was run by the Religious Sisters of Charity, to reveal the wider system of church and state institutionalization in Ireland. Donnybrook was chosen because it was the first laundry to undergo a transformation from being managed by laypeople to being controlled by a convent. Thus, it "provided a template for what would become the archetypal Irish Magdalene laundry, owned and overseen by nuns." 
Two of the book's editors, Katherine O'Donnell and Maeve O'Rourke, are members of the survivor-led advocacy group Justice for Magdalenes Research, along with co-founders Mari Steed and Claire McGettrick and Professor James M. Smith of Boston College. O'Rourke is also a lawyer and a professor at the Irish Centre for Human Rights at the University of Galway, and O'Donnell is a history professor at University College Dublin.
The co-editor Mark Coen, a law professor at U.C.D., is the author of two of the book's essays. The first reports in detail the history of the Religious Sisters of Charity, including its founder Mary Aikenhead, who was declared venerable by Pope Francis in 2015. Coen's second chapter offers a history of the Donnybrook laundry from its establishment in a different location in 1798 to its closure in 1992. Included is information on the Donnybrook convent's capitalistic endeavors. Despite the religious group's mission of charity, its laundry operated according to a customer-focused business model, with lucrative commercial contracts.
Other chapters take deeper dives into various aspects of life at Donnybrook, with factual details that underscore those in Martin and Keegan's works of fiction. Lindsey Earner-Byrne, a gender studies professor at University College Cork, writes about "respectability," an 18th-century concept that defined a woman's moral worth and social power well into the 20th century in Ireland. According to its rigid principles, nuns were held up as exemplary models of morality, while single mothers were undeserving of compassion and subjected to abusive control. Magdalene laundry workers in particular were "the warning to all other women of how easy it was to fall and how serious the consequences were."
O'Donnell's chapter humanizes these "fallen women" with excerpts from testimonies collected from survivors. She prefaces these testimonies with historical background information about Catholic social doctrine, specifically Pope Leo XIII's encyclical letter "Rerum Novarum." O'Donnell makes a strong argument that the church's social doctrine helped the Irish middle class consolidate power and reinstitute another form of colonialism through the incarceration of so many poor and working-class women, despite the country's revolutionary ideals for independence. 
Chris Hamill, a Belfast-based architect, takes a cue from James M. Smith's book Ireland's Magdalen Laundries and the Nation's Architecture of Containment (2007) to analyze Donnybrook's design and layout. Everything about its architecture, from the size of its windows to a covered bridge that connected the women's transept in the chapel to the laundries (rather than to their dormitory), conveyed a sense of surveillance and containment. Hamill further notes that its fortress-like structure was unmissable, a place the surrounding community could not convincingly claim to have known nothing about. 
Together, these works provide a model of true accountability and shed necessary light on a dark era in the Irish church.
The feminist legal professor Máiréad Enright looks at Donnybrook's benefactors and examines how charity becomes a means to reinforce moral and class divisions. She also discusses how Catholic teaching on mercy became politicized in Ireland and has been used to curb attempts to hold religious orders responsible for abuse.
When the Irish government released its report on the laundries in 2013, the claim was made that the religious orders did not profit from the laundry women's labor. Two accounting experts, Brid Murphy and Martin Quinn, analyze Donnybrook's available accounting records and prove otherwise. Another claim in the government's report is that women in the Magdalene system did not serve extended amounts of time there. But the chapter on the Irish criminal justice system by Lynsey Black, a law professor at Maynooth College, challenges this claim, showing that many women sentenced to Donnybrook and other laundries disappeared into "a shadow penal system." 
A recurring theme throughout the book is the lack of access to records in places such as Donnybrook. Researchers were left to literally sift through the laundry's remains to piece together its history. 
In the final chapter, McGettrick describes her process of building a "guerilla archive" as part of the Magdalene Names Project, which gathers public records like gravestones, census records, death certificates, Catholic directories and newspaper archives to establish the identities of women who died in the laundries. She writes that the project "acts as an accountability mechanism" as well as a tribute to the women "through which survivors, relatives and advocates can speak truth to power." 
McGettrick's chapter offers a fitting close to A Dublin Magdalene Laundry. It encapsulates the heroic work of all its contributors and of artists like Martin and Keegan. Together, these works provide a model of true accountability and shed necessary light on a dark era in the Irish church.
This article also appeared in print, under the headline "Ireland's Dirty Laundry," in the October 2023, issue.